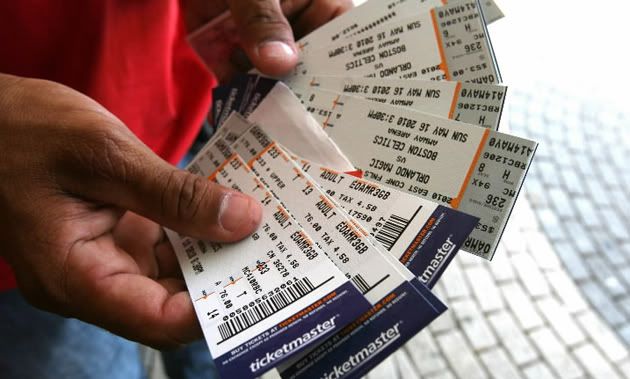 Recently, season ticket holders received e-mail from whatever team they support. I won't go into detail about the specifics of the letter; lets just say it was letting us know that the Lockout has begun!
I shouldn't have been too shocked when I read it because I've been saying from day 1 the lockout was going to happen. Not because I can read the future, but because I could see what was at stake. No, this was not the same situation that the NFL just went through. (Honestly, I think both sides knew from day one they would open their season on time, they just needed time to work a few things out.) As we all found out, that's exactly what happened. The NBA lockout, not that simple at all. Let me tell you why.
WHO WANTS WHAT?
Is this Lockout based on money? Yeah maybe a little, but its really based on something even bigger. (The players have already given back a lot of money to the owners, but the owners still are not happy.) You know what they want back even more than the money? P.O.W.E.R. aka C.O.N.T.R.O.L. If you don't know what I mean, these two words might help: MIAMI HEAT! The commissioner and the owners goal is to make sure they never have another version of the "decision" happen again. Not because of the attention it brought because that is always a plus! It's more about the consequences that came after Lebran James's decision. (The Cavs went from a championship caliber team, to a YMCA team). The amazing part about the whole thing is that the owners could not do 1 thing to stop it! This is what the owners want to change, before they are willing to let the players come back and play. Their solution is a HARD salary cap. The players are saying, "not going to happen". The owners are saying "yes it will, or the only dunking some of you will be doing will be dunking French fries in hot grease at Mickey D"s". So fans, yes, WE HAVE A PROBLEM.
THE COME BACK
NBA superstars like Kobe, Dwight Howard, and more are threatening to go play overseas. In other words they are saying, "Try us, and the biggest NBA stars you will have left in your league will be Adam Morrison and Sean May and they don't even play anymore! This is getting really ugly folks. No doubt about it. We really could lose an entire NBA season. If we do, this would be nothing less than a sports Travesty.
THE RISK
Last season was one of the best NBA seasons in a very long time. Probably the best since MJ retired from the game. Why would you want to kill that momentum? Why would you want to keep season ticket holders at home, after they have paid thousands of dollars to you? Why would you want to take the fans out of their normal routine of going to basketball games, and tell them to be patient while you duke it out a little longer with these cocky players? If you are in your right mind, I truly don't think you would. Regardless, its about to happen. Makes no sense at all.
Season ticket holders and loyal fans have funds that they are used to not having because they know that money is specifically for the season, or some specific games. Give fans access to that money again, and who knows what could happen? They could get too used to spending it on other activities (while these millionaires and billionaires are busy fighting,) and not want to give it back when the fight is over. Hopefully that won't happen, but when we have a bad economy like we currently do now, ANYTHING is possible.
THE WARNING
Yes, the players have the talent, and the owners own the team. Guess what the fans have? The $MONEY$! Owners, remember you don't cut those paychecks out of your personal bank accounts. You cut them off of loyal fans buying tickets, expensive food/beverages, and buying souvenirs and apparel. In other words, the fans actually have more power than the other two, so lets keep that in mind. If the fans across the country united, and gave the owners/players a deadline, they'd either respect it or "BYE BYE NBA".
THE SOLUTION
End the lockout….
NOW!